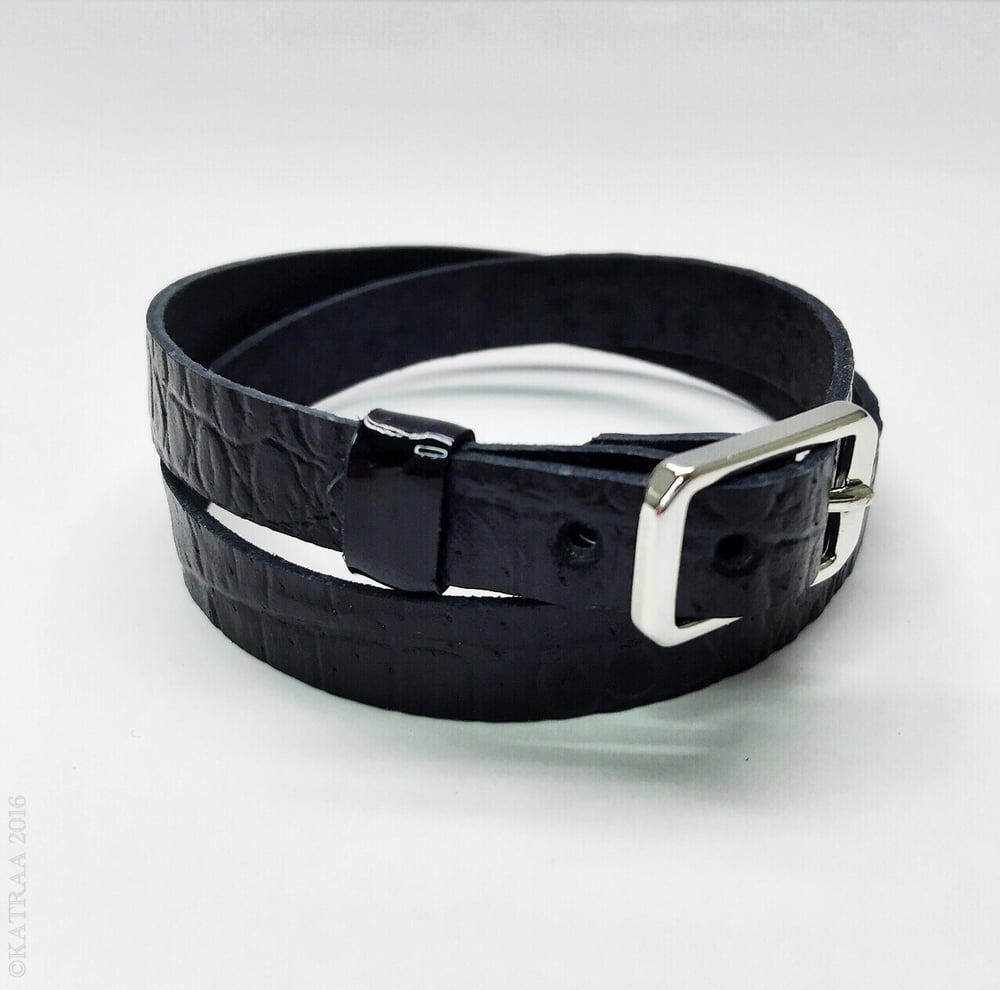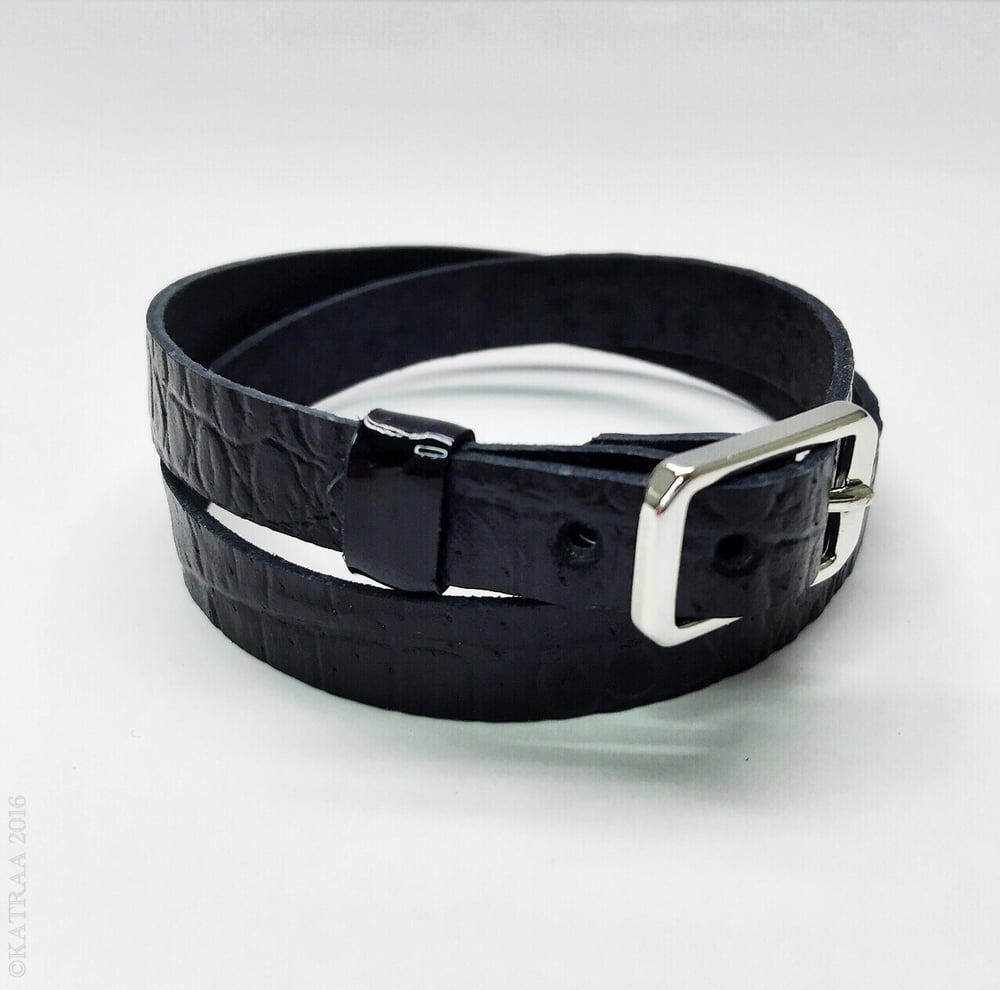 Ouroboros • Leather Bracelet & Choker
$75.00
In ancient mythology the serpent or dragon eating it's tail symbolizes cyclicality, and re-creation. Designed to encircle your wrist twice before the tail passes through the bright finished buckle then perfectly under the genuine patent leather keeper. This elegant accessory can also be worn as a choker making it versatile accessory.
Materials
•Black embossed Crocodile cowhide, black-oxide brass rivets, nickel plated buckle
Sizing
•If you have any questions about sizing, please contact us. We are happy to help you.