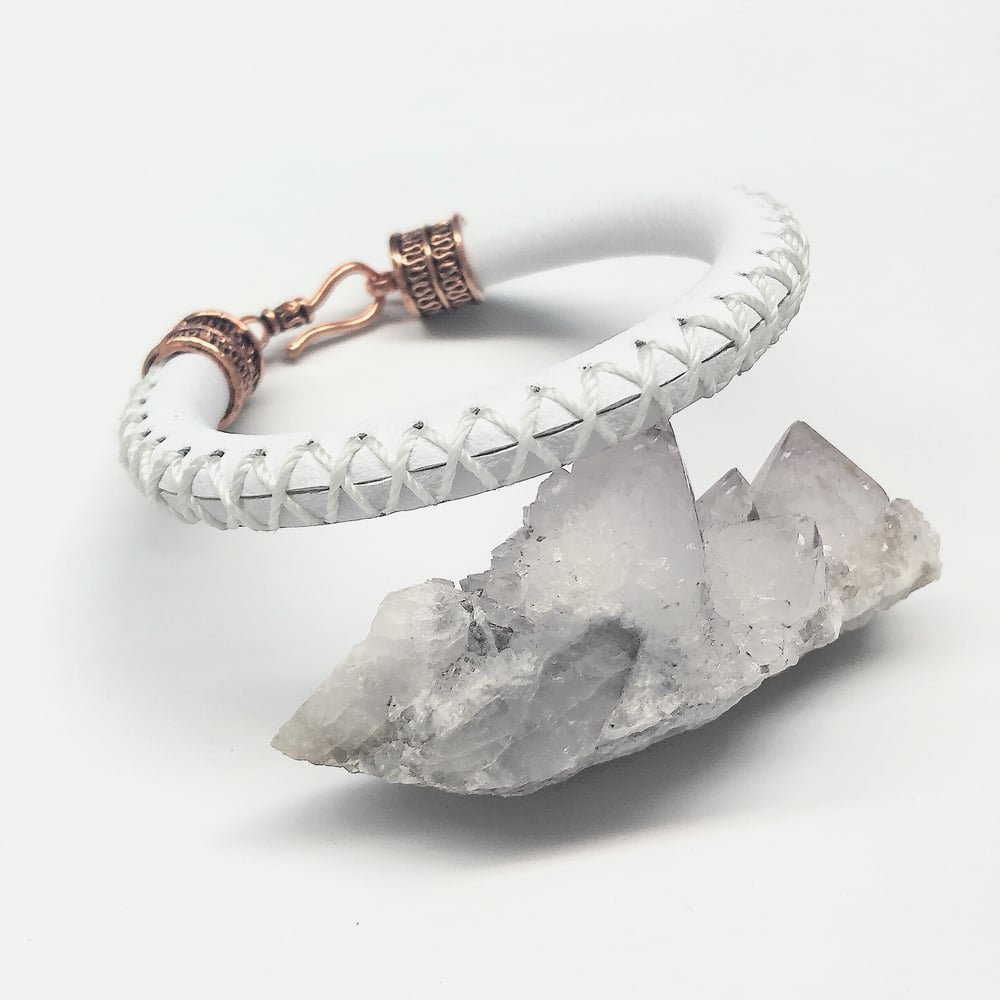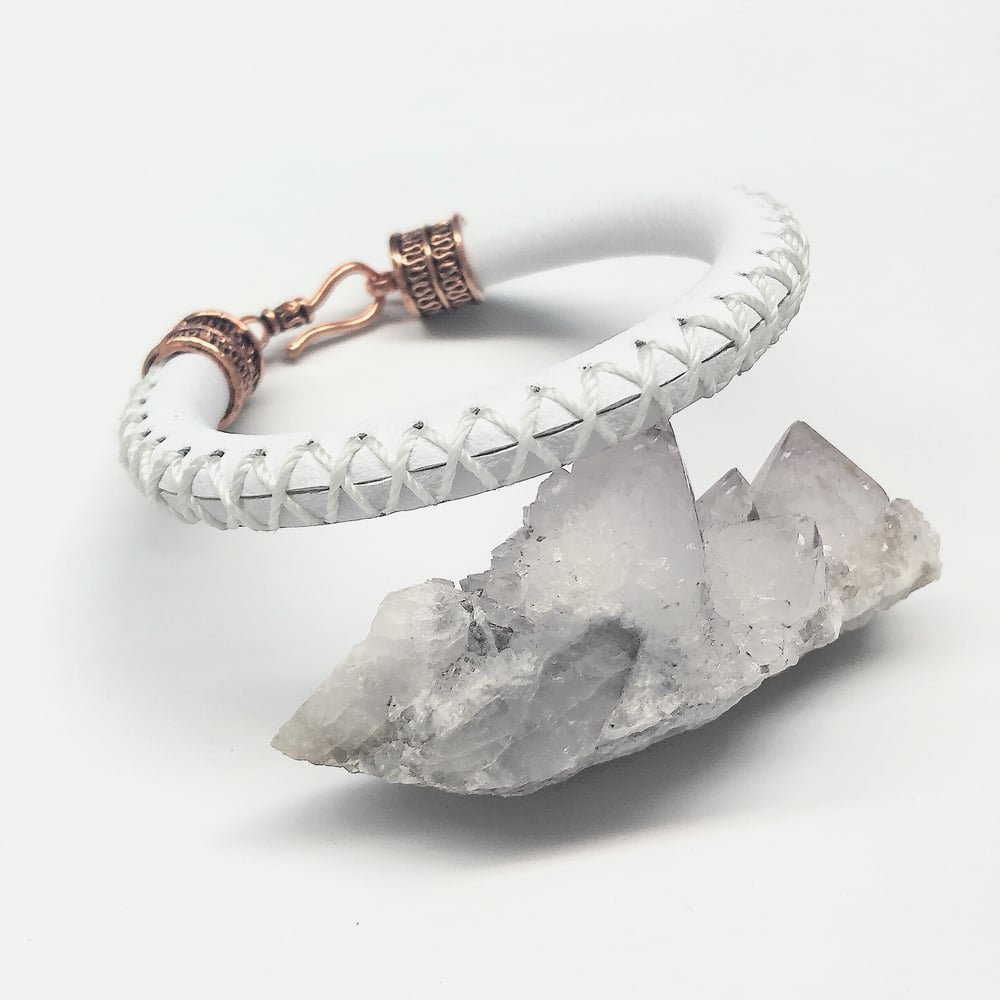 Seraf • Leather Bracelet / Bangle
$235.00
The highest order of ninefold celestial hierarchy in the angelic realm known as Seraphim, this beautiful accessory is handcrafted from remnants of full-grain genuine cowhide, and hand laced across from one copper finial to the other. Like all of our handcrafted pieces, this one is loaded with good Karma and guaranteed for a lifetime of enjoyment.
•Materials
Genuine Leather in White with white lacing and copper barrel closure.
•Sizing
For most of the cuffs/bracelets or bangles in my store, I recommend adding 1/2" to your wrist circumference for a more versatile and comfortable fit. Totally up to you depending on how you like your KATRAA accessory to fit your wrist.
•Customization for this item is available upon request, and at no additional charge. Pick the colors you'd like use for the leather and the lacing. Use the "Contact" page to email me your creative ideas. I would love to hear what you have in mind. Hand-dyed gradient coloe tones are additional cost.